Service
HIFU Facelift
High Intensity Focused Ultrasound
With a HIFU Facelift, the focused Ultrasound energy will target the deep structural layers of the skin with heat, tightening and lifting to reduce the signs of ageing and revealing a more youthful and refreshed look. 
The HIFU Facelift is currently the most effective facelift ever.
HIFU stands for 'High Intensity Focused Ultrasound', this treatment can target various depths of the body's tissue for skin tightening, skin lifting and body contouring.
Entirely non-invasive, HIFU works by targeting deep layers in the skin – it boosts new collagen production and collagen regeneration right at the source.As we age collagen production slows down. Our face, neck and other body areas will slowly lose tone, elasticity and start to sag.
The energy used during a HIFU treatment generates heat in the deeper layers of the skin (specifically targeting the SMAS muscular layer of our face), causing a thermal reaction which triggers the body's natural healing response and formation of new collagen and tissue regeneration.
Using ultra-sound waves, the superficial muscles are targeted. The tissues are heated to a range between 60-70˚C, thus the natural wound healing process is stimulated to create new collagen and elastin.
This process leads to a lifting and tightening effect on the skin, reducing the signs of ageing, for a younger, more defined and sculpted look. HIFU can reach tissues that other anti-ageing treatments can't reach. HIFU can be combined with Botox and Fillers to create a synergy or can be used as an alternative.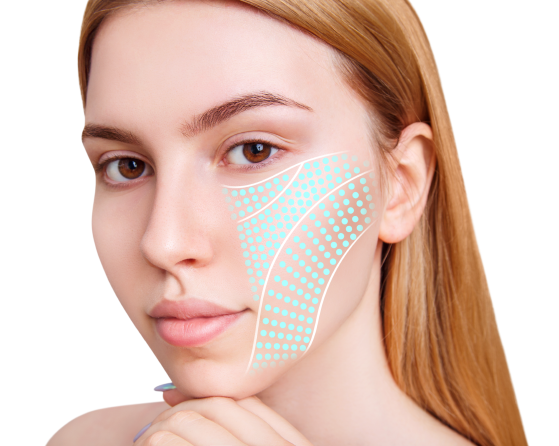 Benefits of treatment include:


Brow Lifting



Jowl Lifting



Nasolabial Fold Reduction



Marionette Line Reduction



Body area lifting & tightening
How long is the treatment?
Each session is dependent on the treatment area, but typically a full face and neck takes 90 minutes to complete. Your treatment will be tailored to your
individual requirements which will be discussed in your free pre-treatment consultation.
How long does it take to see results and how long do they last?
After your HIFU Treatment, you will immediately see initial effect, and the ultimate results will continue gradually taking place over 1-3 months, as your body naturally regenerates collagen. Since the procedure stimulates your own collagen production, how long the results last really depends on your age and skin condition, which varies from one person to another. As the collagen-building process continues, you may see further improvements up to 6 months after the procedure. To maintain the results additional sessions would be required in the future.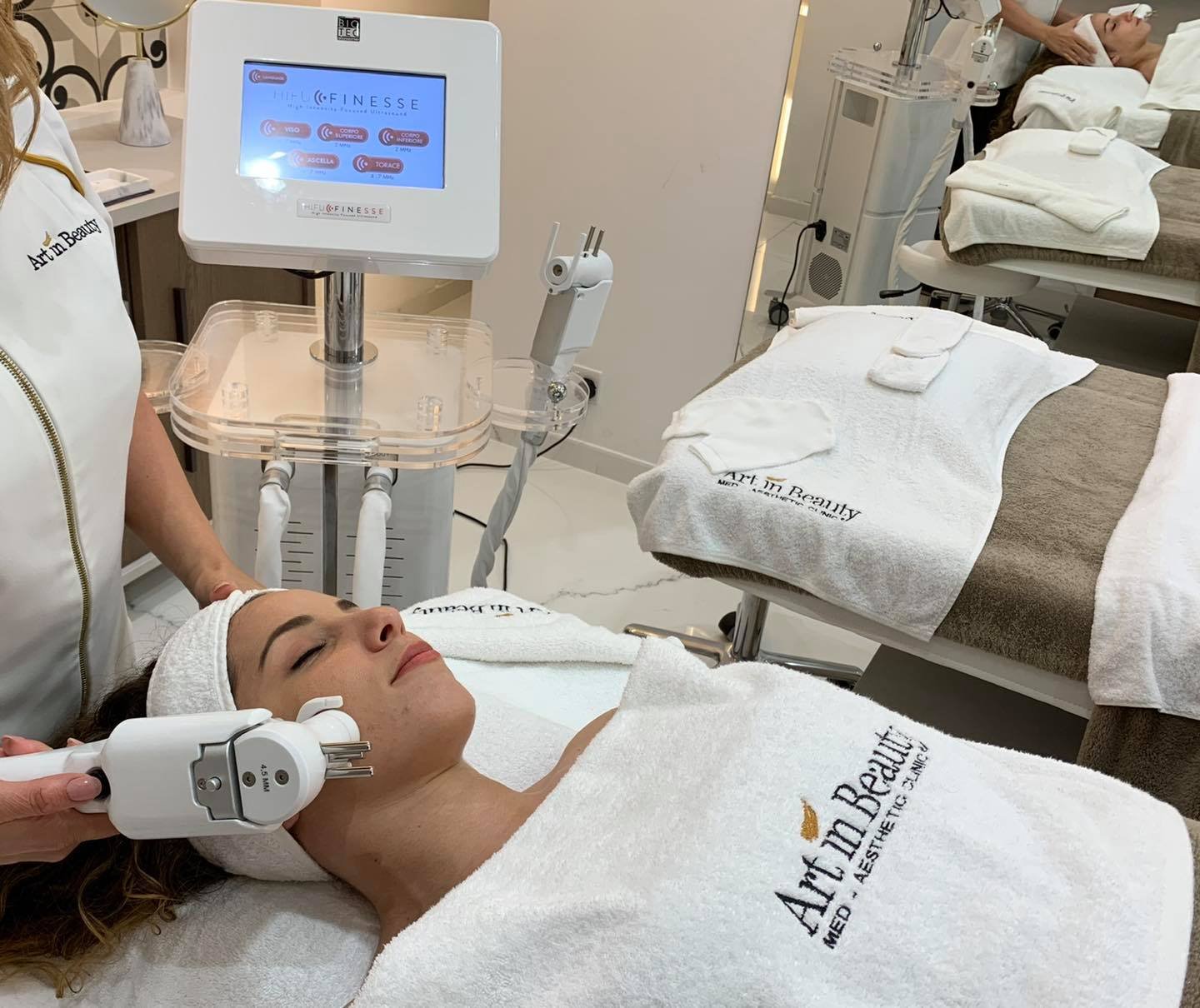 We use a medical grade device HIFU Finesse, equipped with Centerless technology making the treatment comfortable whilst following med-aesthetic protocols, in terms of intensity, efficiency and guaranteed approved results.
Does the treatment require recovery time?
HIFU FINESSE does not require recovery time. Immediately after the procedure it is possible to resume normal activities without having to take special precautions.
Learn more about HIFU
Watch this video
Localised Areas - Starting from
Full Face & Neck (90 minutes)
Prices are dependent on the number of lines and intensities applied. A free consultation and assessment prior to treatment are always recommended.